Type: Mobile home
Lot size: 60' x 80'
Age: new in 1970
Construction: pre-finished with plywood panel
Sq ft insulated/air conditioned: 480
Sq ft deck/porches: 2000
Sewer: City
Water: City
Taxes: $ 688 (2009)
Association fee: $ None
HVAC: yes
Bedrooms: 1
Baths: 1
Laundry hookups: yes
Full kitchen: yes
Microwave: yes
Toaster: yes
Coffeemaker: yes
Washer: yes
Furnished: yes
Parking: yes
Appliances included: yes
Electronic Equip: Cable TV, VCR, stereo, CD, casette, phone
Deck: yes
Patio: yes
BBQ: yes

Completely furnished including linens & towels. Perfect for a winter home or weekend getaway. Kitchen is complete with pots, pans, dishes, silver and utensils.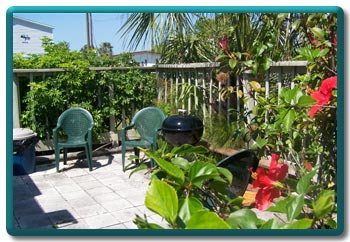 For details, contact:
Linda Trautman
727-376-0292 Home
(727) 534-5018